Climate of Portugal
Portugal's climate is under the influence of the Atlantic Ocean. As you move northwards, you'll experience a cool, rainy climate and if you move southwards, the climate will be warmer and sunnier. As you go further south, you'll experience a drier and sunnier microclimate.
During summer, Portugal experiences a sunny climate all over as a result of Azores High protection. For the other seasons of the year especially between November and March, there is rainfall in almost all parts of Portugal. The north experiences more rainfall which is the reason why the landscape is greener. As you move towards Algarve and its surroundings, the weather becomes more arid as the area gets very little rainfall.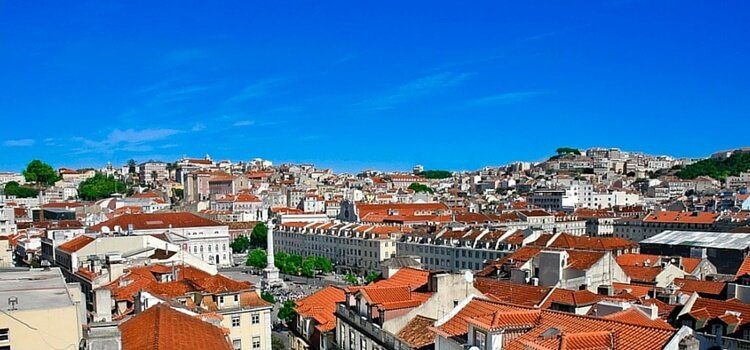 During winter which is between December and February, the temperature in the coastal side is about 9 degrees in Porto. In Lisbon, the temperature is 11 degrees and in Faro, the temperature is 12 degrees. Portugal experiences some good weather during winter especially when Azores Anticyclone sets in and some not-so-good weather where it gets rainy and windy. The forceful winds that rock the country originate from the Atlantic Ocean and mostly affect the northern part of the country. It is important to note that Portugal's location protects it against the cold winds but you'll not miss some periodic intense winds towards the north.
During summer, which is between June and Mid September, the climate is sunny. You'll experience a warmer climate towards the central and the southern side but as you move towards the northern coast, the climate becomes cool or mild.
The refreshing sea breeze during summer makes the weather condition quite pleasant in most part of Portugal. The maximum temperature during the day is 25 degrees where you'll get at least 11 or 12 hours to bask in the sun. On average, Portugal has at least 29 dry days each month during summer.
In Portugal, spring is in February and if you plan on visiting the country, this is one of the best times. You'll enjoy the blooming flowers as you take a stroll in the beautiful landscape. If this is not the right time for you to visit, you can make plans to visit Madeira or Azores Islands which are considered as all-year-round resorts. If you have some local contact, you can also ask for recommendations on the best time to visit as the weather keeps changing. Regardless of the weather, however, Portugal remains an amazing tourist destination and you'll make some unforgettable memories every time you visit.
If you plan to visit Portugal, your mode of dressing will depend on the season. If you'll go during summer, warm and medium weight clothes will be appropriate. You'll need some raingear if you will be visiting Portugal during the winter season. The evenings are cooler regardless of the season and you'll need to carry a sweater with you to stay warm.